A reflective start to the Advent season will be provided at our Advent Carol Service on Sunday, December 3rd at 5.00pm.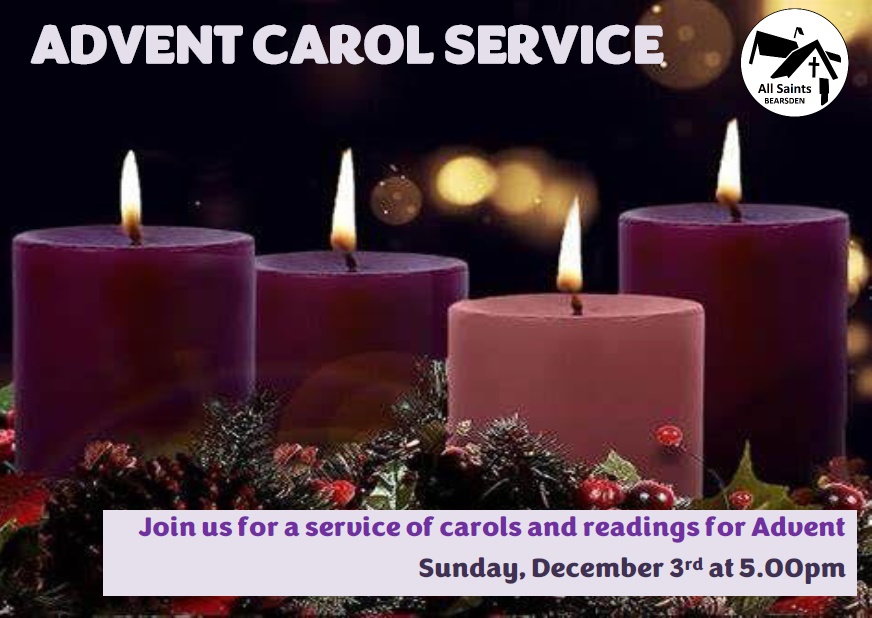 We will be joined by St Andrew's, Milngavie, for this Advent Sunday evening service, which includes readings to help us think about the season ahead, hymns and carols for all the congregation, and choir items to enhance the mood.
It is the perfect start to Advent and all are welcome.