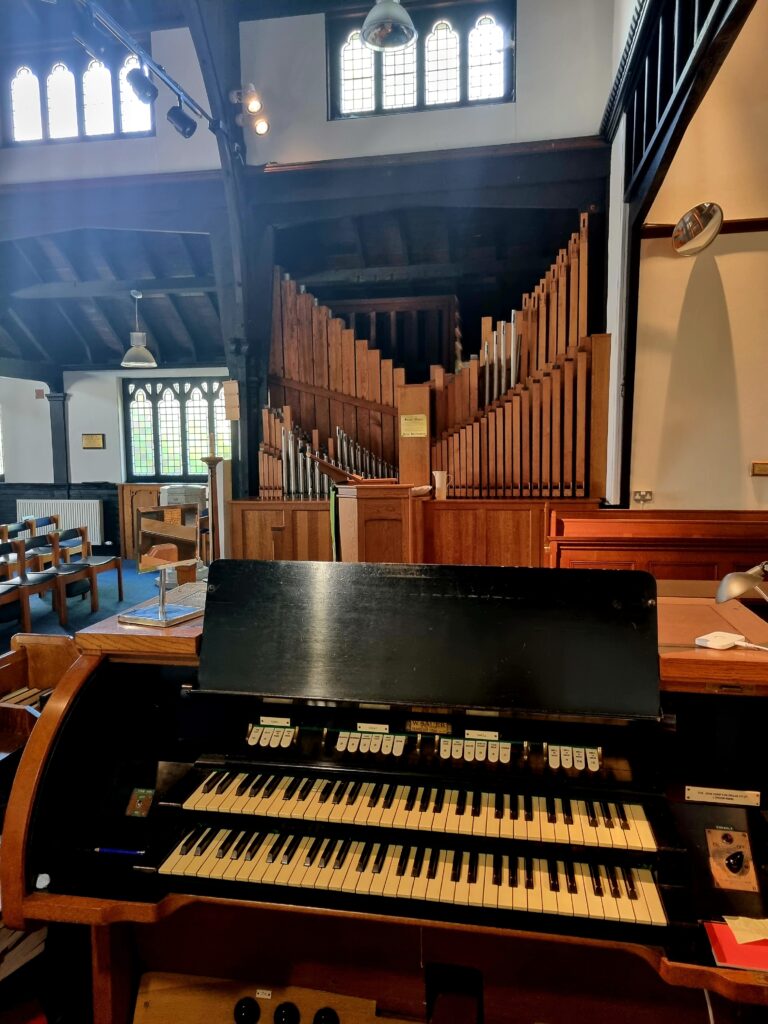 Born at Schoenbeck bei Freidland (in Mecklenberg) Wilhelm Sauer (1831-1910) learnt the fundamental principles of organ building from his father, a village blacksmith. After touring through Germany, England, Switzerland & France to study organ building techniques, he set up the firm of W.Sauer in Frankfurt-on-Oder in 1857. Around 1,000 organs (mainly large) were produced under his direction up to 1910 and his work was in demand worldwide. However, only two of his organs came to Britain, the first being to Ballater Free Church in 1914. It seems likely that the choice of Sauer's firm for this commission was due to the close connection of the Architect of the church with Balmoral & Queen Victoria. Sauer was by this time 'Master Organ Builder to the Royal Court of Prussia' When the Free Kirk amalgamated with the nearby Church of Scotland in 1938, the church building became a hall and so eventually the organ was sold to Uphall Church near Edinburgh.
Subsequently, the organ needed major restoration and the decision was made to scrap it. Ian MacNaught learned of this decision and, impressed by the quality of workmanship, decided to rescue and store the instrument until a suitable church could be found
to house it. During 1995/1996, a team lead by John Harrington painstakingly re-assembled and installed the organ in All Saints where, amazingly, it fitted like a glove into the space available.
We are indeed fortunate not only to be gifted this lovely organ, but also that over the years it has not been 'improved'. When the organ is played it sounds very much as the maker intended.
The first recital on the Sauer organ at All Saints Church, Bearsden, was on Sunday 8th September 1996. Bernard Porter played a wonderful selection of music chosen to demonstrate different facets of the organ.